Despite the fact that steam was dissapearing fast, look at the number of locomotives on Kingmoor shed -116 - all listed below in Eric Parker's diary.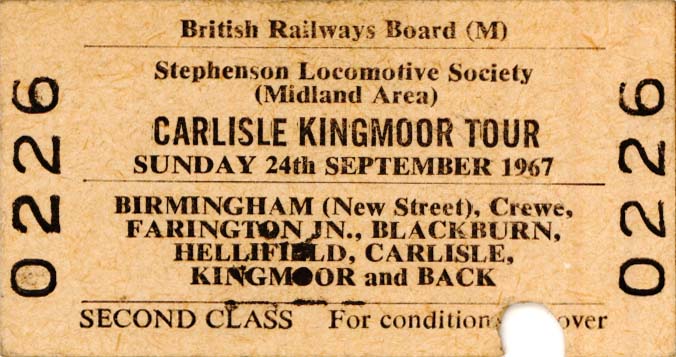 The 2 recordings are:
A) 70013 climbing to Ais Gill southbound.
B) 70013 between Hellifield and Blackburn. If you like locomotives being worked fairly hard for extended periods with lots of (chime) whistling this is the recording for you. Best played loud when there is nobody else in the house!!