Carlisle to Skipton - 1st October 1967.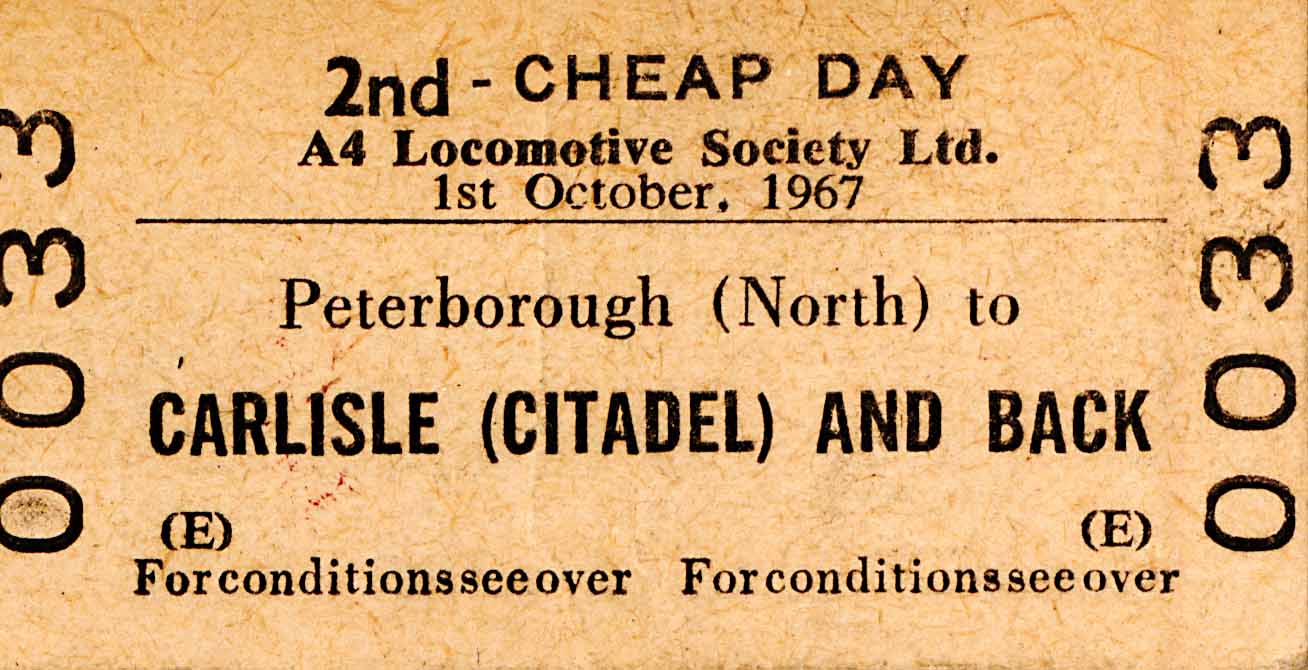 From Peterborough to Carlisle A4 'Sir Nigel Gresley' was used, but for the return it was to be 7029 'Clun Castle'; both locomotives by then of course privately preserved. 7029 developed problems and had to be removed at Leeds - there was talk that the locomotive had been deliberately sabotaged.
The three recordings are:
A) 7029 leaving Carlisle Citadel for the south.
B) 7029 climbing to Ais Gill summit.
C) 7029 slips impressively leaving Skipton, much to the enjoyment of local children. The booked departure time was 6.11pm