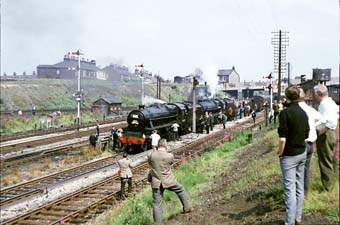 No normal service steam trains ran after this date although BR ran one more special a week later on 11th August, by then however we were on holiday searching for steam in Northern Portugal. The three recordings are: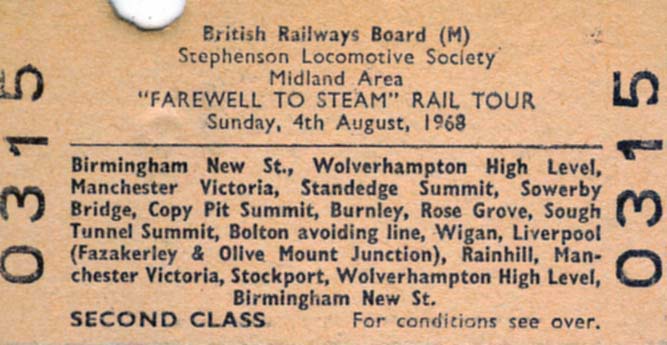 A) The entry into Manchester Victoria from Salford, with plenty of clanking coming from the two Black 5s and squealing from the wheels going round the curves. As we draw to a halt another loco can be heard pulling out on one of the other tours running this day
B) Looking back I am very pleased that I recorded the entire journey from Manchester to Stockport - our final BR steam journey. Although a sad occasion, Eric Parker loved listening to this recording over and over again with all the different noises.
C) The two Black 5s departing light engine from Stockport. It wasn't quite the end for 44871 as it was used on the BR '15 Guinea Special' a week later.