Although there are plenty of photos of Great Central steam from earlier years, by the time we first used a tape recorder on the route the diet was strictly Black 5s. On recording A) listen for the signal returning to danger.
The recordings are: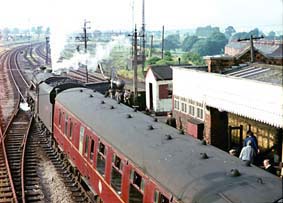 A) 44941 departing Aylesbury for Marylebone.
B) 44941 heading south from Brackley (on train recording).
C) 45292 departs north from Woodford Halse.