Michael Bailey (1951-2018).
Michael Bailey and I first met at Prince Henry's Grammar School, Evesham, Worcestershire. A common interest in railways perhaps made it inevitable that we became friends, a friendship that has carried on beyond school. (Michael Bailey was best-man at my wedding). Virtually all the photos were taken on Worcester Locomotive Society 'shed-bashing' trips. You are welcome to use these low resolution thumbnail pictures for free provided they are credited to Michael Bailey - High Quality 4000dpi versions can be obtained for a fee direct via the contact us section of this website.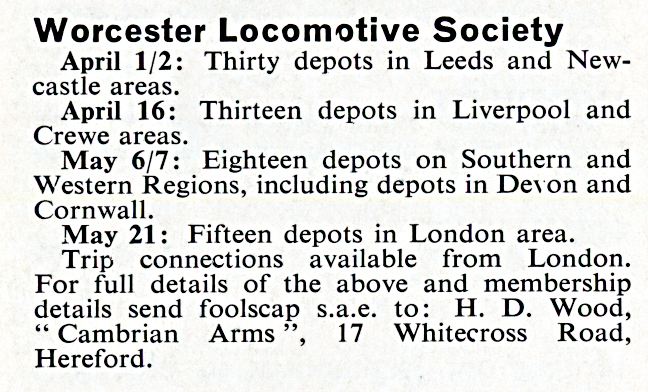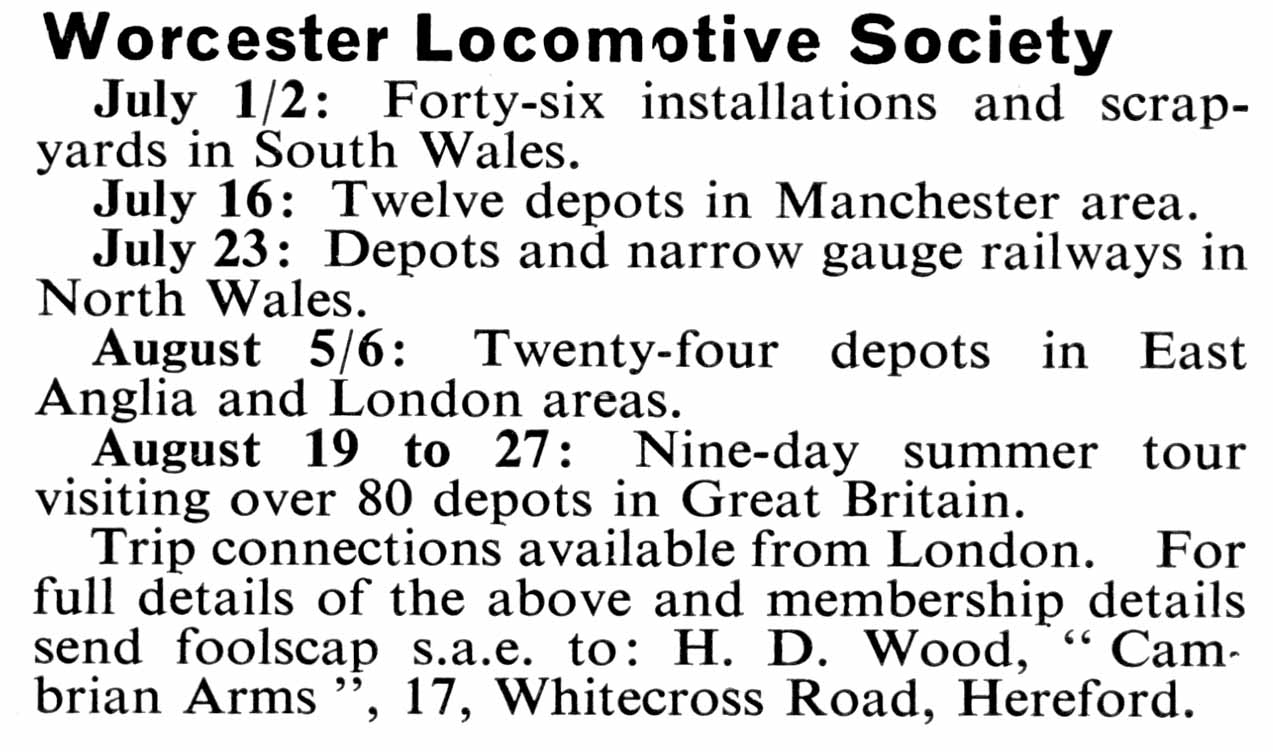 Michael Bailey and I travelled on two Worcester Locomotive Society 'shed-bashing' tours:
A) April 16th 1967 - Liverpool & Crewe areas.
2B - Oxley (Wolverhampton), 5B Crewe South, Crewe Central, 5A Crewe North, 6A Chester, 8H Birkenhead, 8L Aintree, 8A Edge Hill, 8C Speke Junction, 8G Sutton Oak, 8F Springs Branch (Wigan), 8B Warrington (Dallam), 8E Northwich.
B) July 16th 1967 - Manchester area.
9L Buxton, 9B Stockport (Edgeley), 9F Heaton Mersey, 9C Reddish, 9A Longsight, 9D Newton Heath, 9E Trafford Park, 9H Patricroft, 9K Bolton, 10F Rose Grove, 10D Lostock Hall, 10A Carnforth, 8B Warrington (Dallam).
Michael Bailey's entire record of the locomotive numbers can be downloaded from the Attached Documents section at top rhs of this page.
It also includes observations at Kings Cross on 24th August 1967.