Michael Bailey (1951-2018).
Michael Bailey and I first met at Prince Henry's Grammar School, Evesham, Worcestershire. A common interest in railways perhaps made it inevitable that we became friends, a friendship that has carried on beyond school. (Michael Bailey was best-man at my wedding). Virtually all the photos were taken on Worcester Locomotive Society 'shed-bashing' trips. You are welcome to use these low resolution thumbnail pictures for free provided they are credited to Michael Bailey - High Quality 4000dpi versions can be obtained for a fee direct via the contact us section of this website.
Sadly, Michael passed away very suddenly in June 2018 - he was only 66.
Shed visits on - 16 April 1967 & 16 July 1967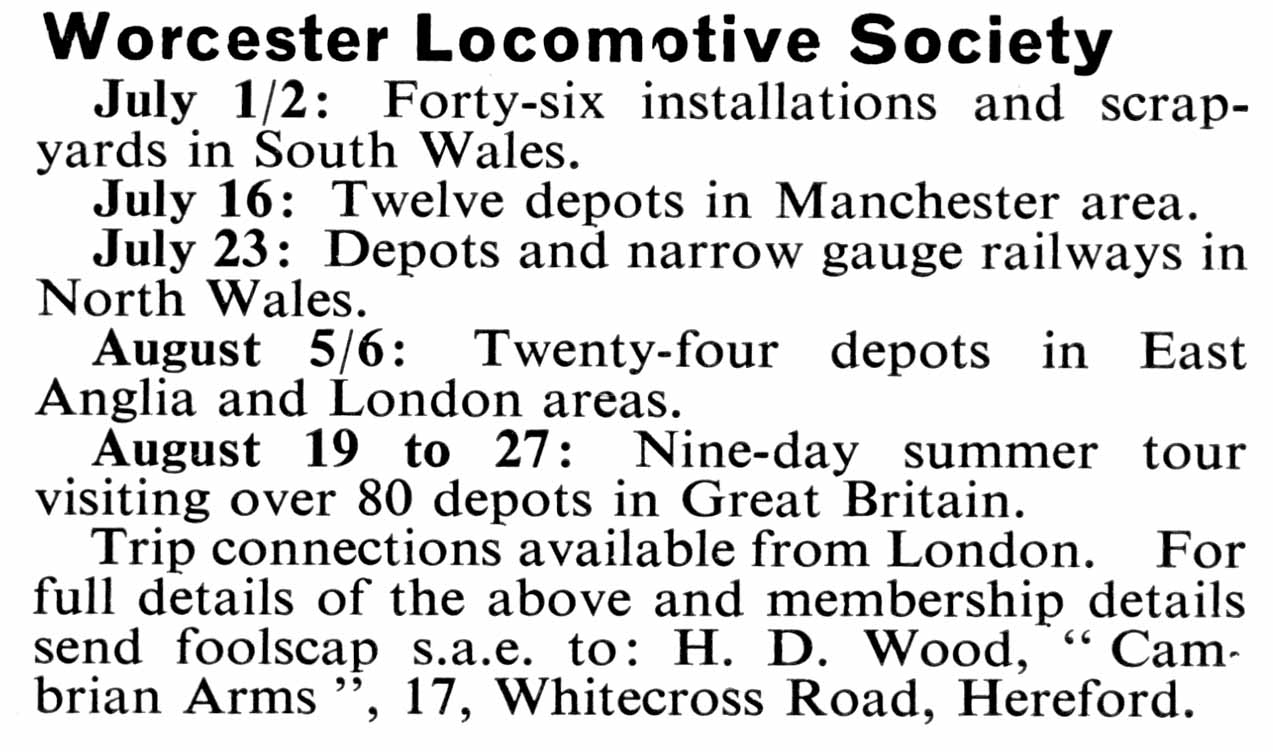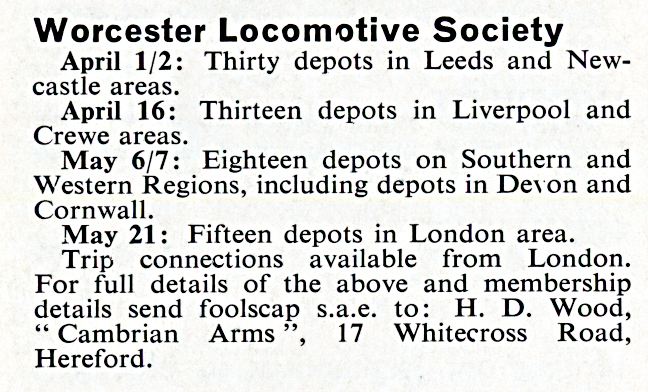 Michael Bailey's Photo Archive
High resolution copies of the pictures (4000dpi) are available to buy direct - use the Contact Us page for more information.
BIRKENHEAD 29OCT67

BIRKENHEAD 16APR67 92070

BIRKENHEAD 16APR67 45363

BIRKENHEAD 16APR67 42859

BIRKENHEAD 16APR67 42616

BARRY SCRAPYARD 12NOV67 75079

BARRY SCRAPYARD 12NOV67 71000

BARRY SCRAPYARD 12NOV67 53809

BARRY SCRAPYARD 12NOV67 47357

BARRY SCRAPYARD 12NOV67 34070_9629

BARRY SCRAPYARD 12NOV67 34070_9629
Displaying records 61 to 70 of 75 in 8 pages.
Photo Search
Michael Bailey Photo Archive